Moto Hero Wednesday: Sergeant Brandon Ward
Wednesday, June 12, 2019 | 2:00 PM
Every Wednesday during the 2019 season the Lucas Oil Pro Motocross Championship will recognize a member of the motocross community that has gone above and beyond to represent their country, give back to those in need, and contribute to the overall well being of those around them. Each of these individuals, known as Moto Heroes, will be honored at their local National, where they will be celebrated for their selflessness in front of the thousands of fans in attendance and formally introduced as the event's American Moto Hero.
At the True Value Thunder Valley National, Colorado Springs, Colorado, resident Brandon Ward received the American Moto Hero honors. If Ward's name sounds familiar, it's because he's the son of American motocross legend Jeff Ward, a five-time AMA Pro Motocross Champion. Brandon followed in his father's footsteps and became a second-generation racer, jumping into the amateur ranks more than a decade ago, in 2006. He continued to develop his talents at the amateur level for several years before eventually turning his attention to serving his country in the Armed Forces.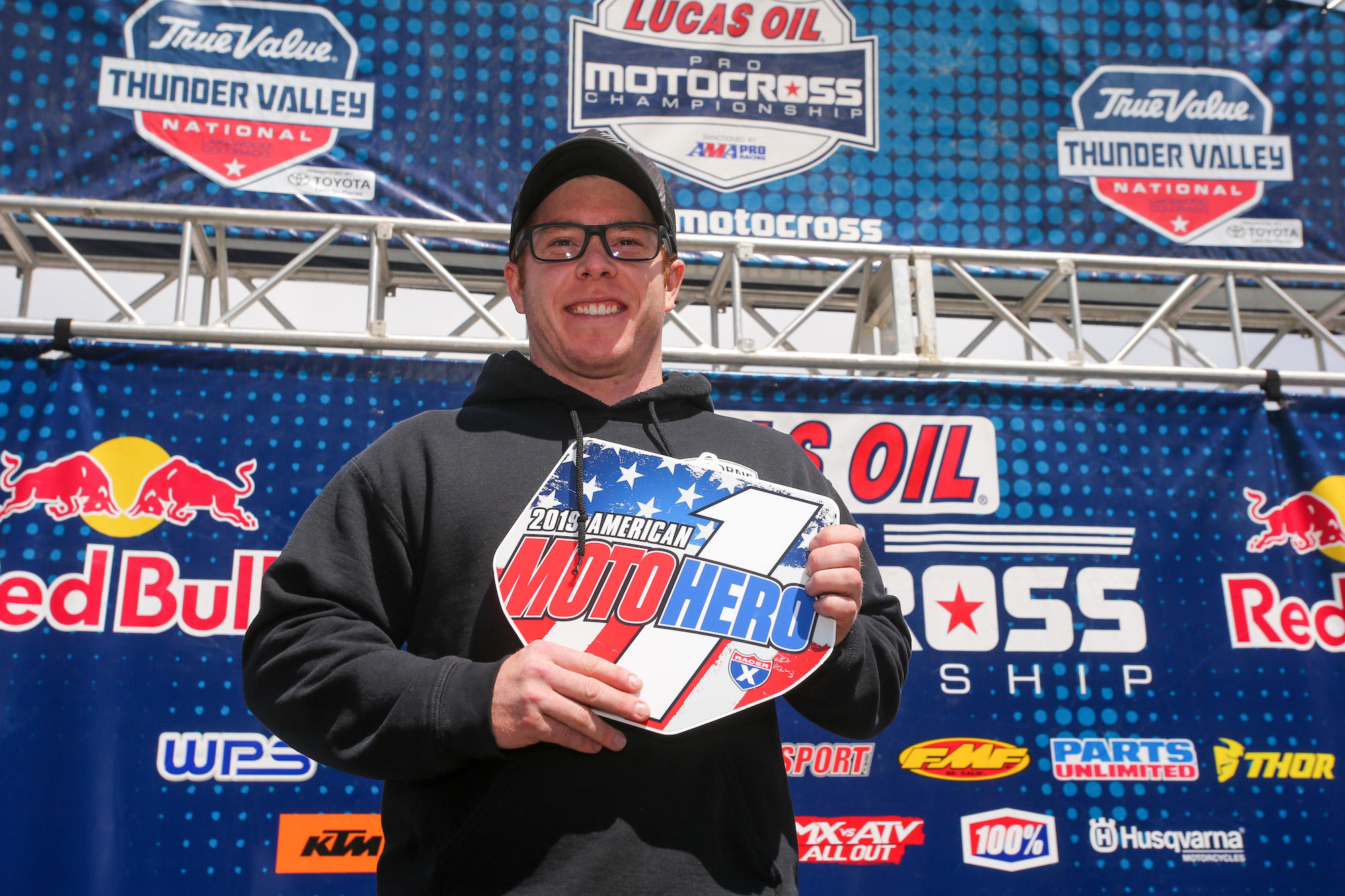 Ward enlisted in the U.S. Army as a specialist, and currently serves in the 2nd Battalion of the 10th Special Forces Group (Airborne). He's been through a pair of deployments with Special Operations Task Force - Afghanistan, as well as a deployment with the U.S. Central Command (CENTCOM) Crisis Response Force in Baghdad, Iraq, and the Arabian Peninsula. Even during his commitment to service, Ward has remained an active rider and has several amateur races under his belt over the past few years. Racing is in his blood, and just two years ago he added to his family's legacy by competing in the Pikes Peak International Hill Climb aboard a supermoto-tuned Honda in the lightweight motorcycle class, finishing fourth. He made a return to the country's most alluring paved mountain road last summer.