2023 Scouting Moto Combine Set for First Gathering at RedBud
Thursday, June 29, 2023 | 3:00 PM
MX Sports Pro Racing has formally announced the lineup of 24 amateur prospects and esteemed group of rider coaches for the first gathering of the 2023 Scouting Moto Combine, presented by U.S. Air Force Special Warfare. The highly regarded development program will commence this Friday, June 30, as part of the bevy of festivities surrounding the 50th anniversary celebration at RedBud MX and will be the precursor to Saturday's FMF RedBud National, presented by INTENSE Cycles, which will serve as Round 5 of the 2023 Pro Motocross Championship, sanctioned by AMA Pro Racing.
"Amateur racing has been a cornerstone element of American motocross for more than 40 years and has contributed to the development of multiple generations of superstars and the majority of the most successful athletes in motocross history," said Jim Perry, Program Director for the Scouting Moto Combine. "Since the introduction of the Scouting Moto Combine in 2021, we at MX Sports Pro Racing have worked in partnership with the sport's competing manufacturers to invest even further into motocross' future, making a concerted effort establish a progressive path to the professional level that aims to benefit the very athletes poised to carry the torch in the years to come."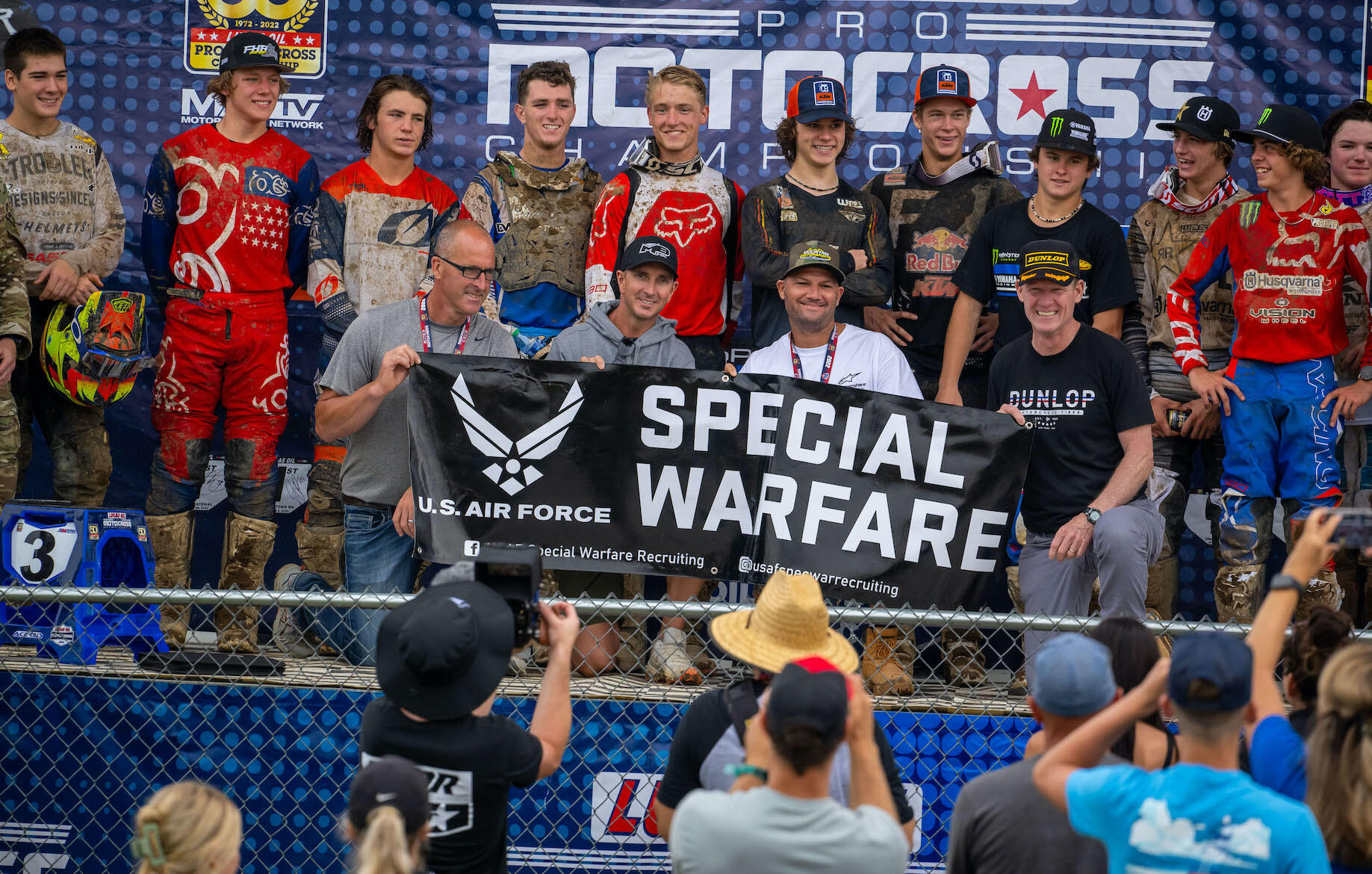 In conjunction with the factory-supported efforts from GASGAS, Honda, Husqvarna, Kawasaki, KTM, Suzuki, and Yamaha, a hand-selected group of aspiring young racers were invited to participate in the season's first gathering of the Moto Combine, which will consist of 24 of the top A & B class riders at the amateur level. While many of the riders slated to line up on the starting gate Friday afternoon bring Combine experience into RedBud, more than half will be new to the program, which provides an increased level of excitement and anticipation to see who will emerge at the forefront of the pair of 25-minute-plus-two-lap motos that await.
Additionally, the Moto Combine will welcome its largest contingent of international racers to date, further signifying the influence and importance of the program on a global scale. A pair of Canadians will be joined by a duo from New Zealand along with one Australian, resulting in representation from four different countries.
This group of five international prospects and the remaining 19 participants will be guided by an acclaimed lineup of Rider Coaches who will look to mentor these aspiring racers in areas both on and off the track. Spearheading this four-coach group will be six-time Pro Motocross Champion and AMA Hall of Famer Broc Glover, who has been a staple of the Combine since its inception and has continued to serve as a dedicated and gracious mentor. At RedBud he'll be joined by fellow coaches Buddy Antunez, an Arenacross icon and current team manager for Toyota of Redlands/BarX/Suzuki, two-time Pro Motocross winner Alex Martin, as well as perennial contender and current Monster Energy Kawasaki test rider Broc Tickle. Each of these battle-tested former racers competed at the sport's highest level and achieved success, which allows them to provide invaluable insight focused on benefiting each prospect. The Rider Coaches will be accompanied by highly regarded trainer and former pro Gareth Swanepoel, who will shed light on the importance of training, fitness, and nutrition, leveraging his impressive résumé as the riding coach and trainer for Monster Energy Yamaha Star Racing.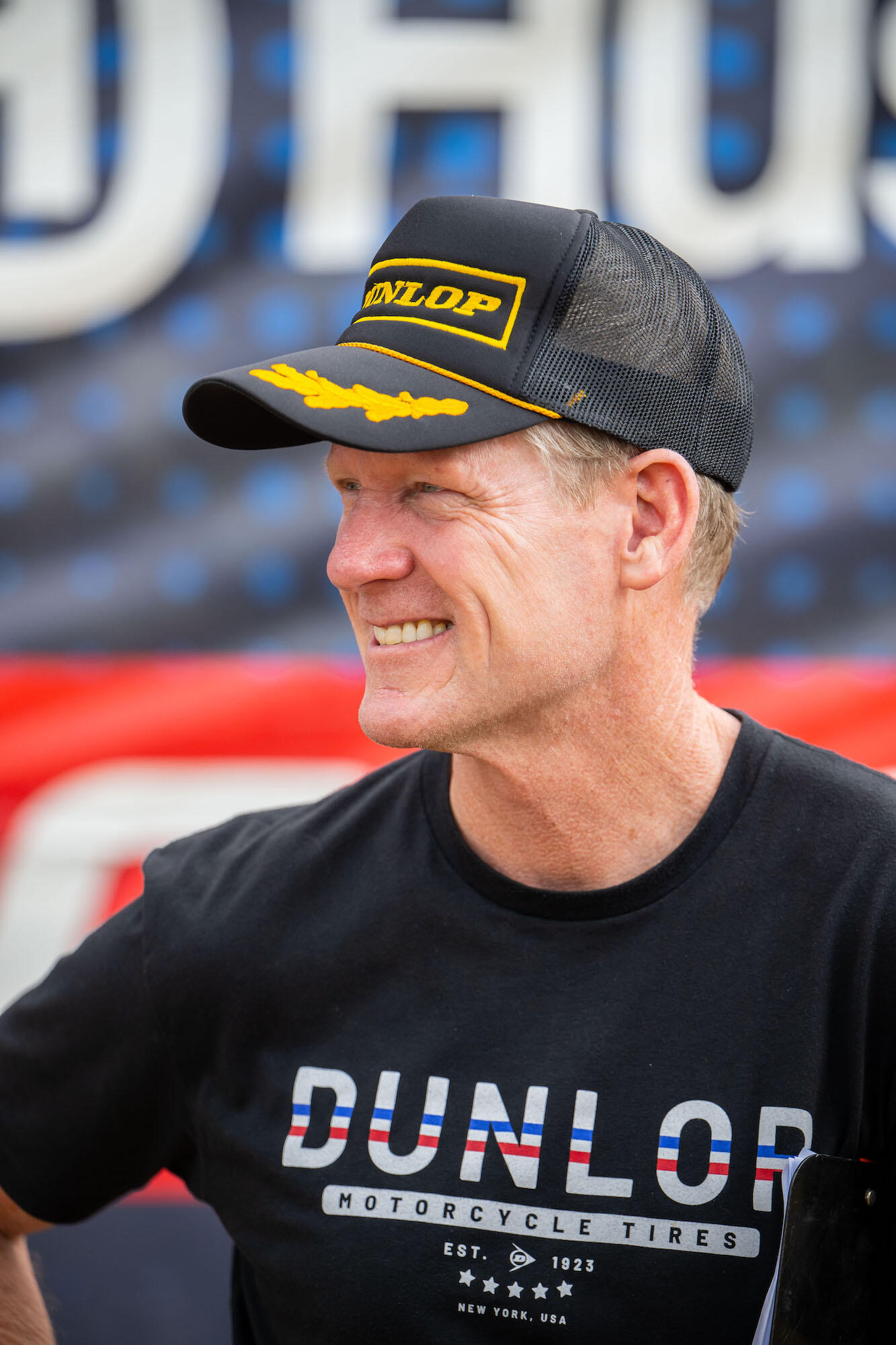 More than 75 different prospects from the highest level of amateur motocross have been students of the Scouting Moto Combine as it enters its third year as a program. The list of graduates over that span is impressive, with the likes of Troy Lee Designs/Red Bull/GASGAS Factory Racing's Caden Braswell, Monster Energy Yamaha Star Racing's Haiden Deegan, Monster Energy/Pro Circuit/Kawasaki's Ryder DiFrancesco, and Team Honda HRC's Chance Hymas at the forefront of that group with many more on the horizon.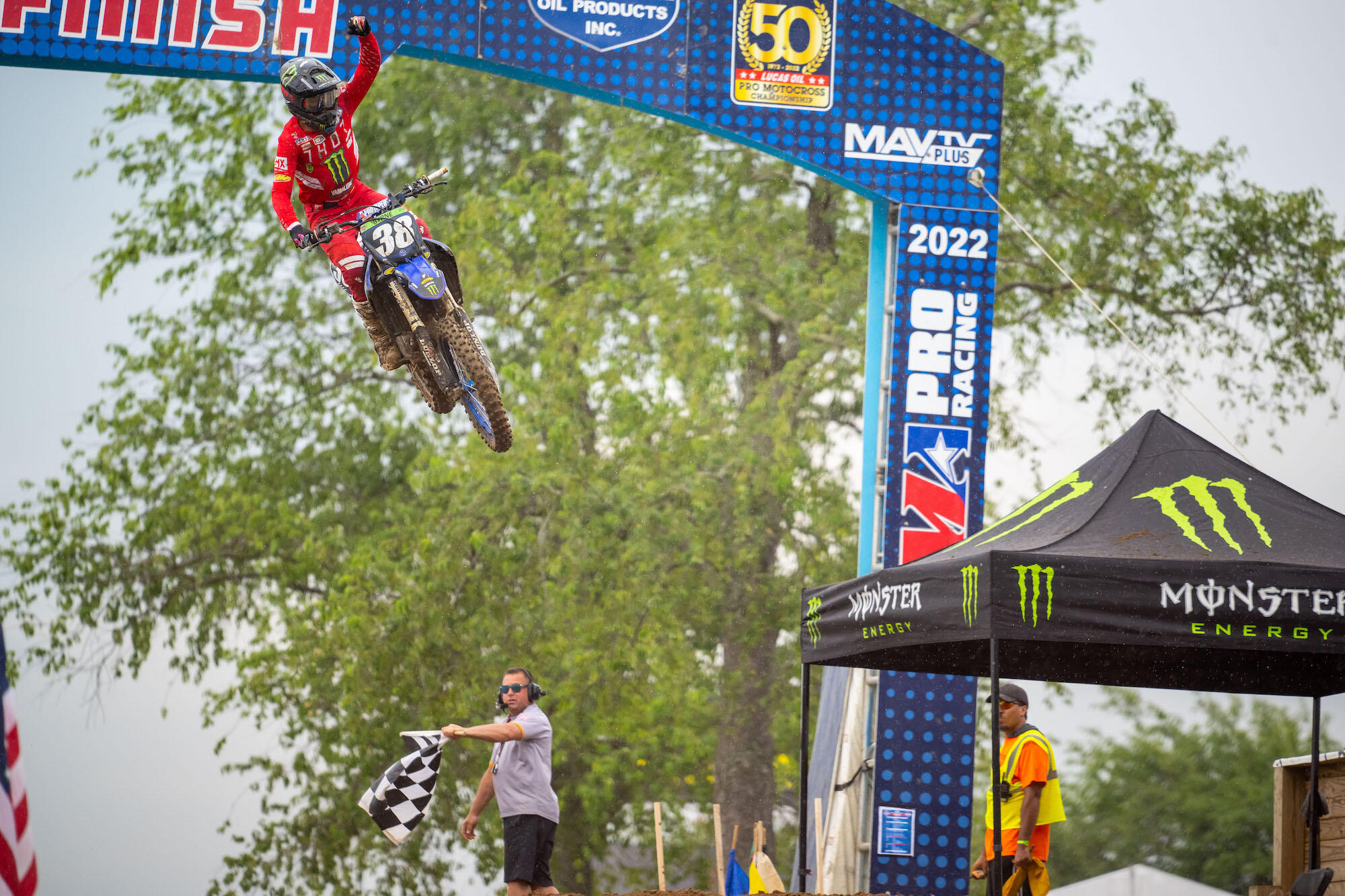 "Look no further than the group of Combine graduates currently racing for factory teams and achieving success in the Pro Motocross Championship to understand both the importance and immediate impact of the program," added Perry. "The hands-on approach to help these promising amateurs reach their full potential is vital to the prolonged success of American motocross. The industry has rallied together to the benefit of our youngest athletes and it's exciting to see that investment pay off for those who have committed to the sport's future."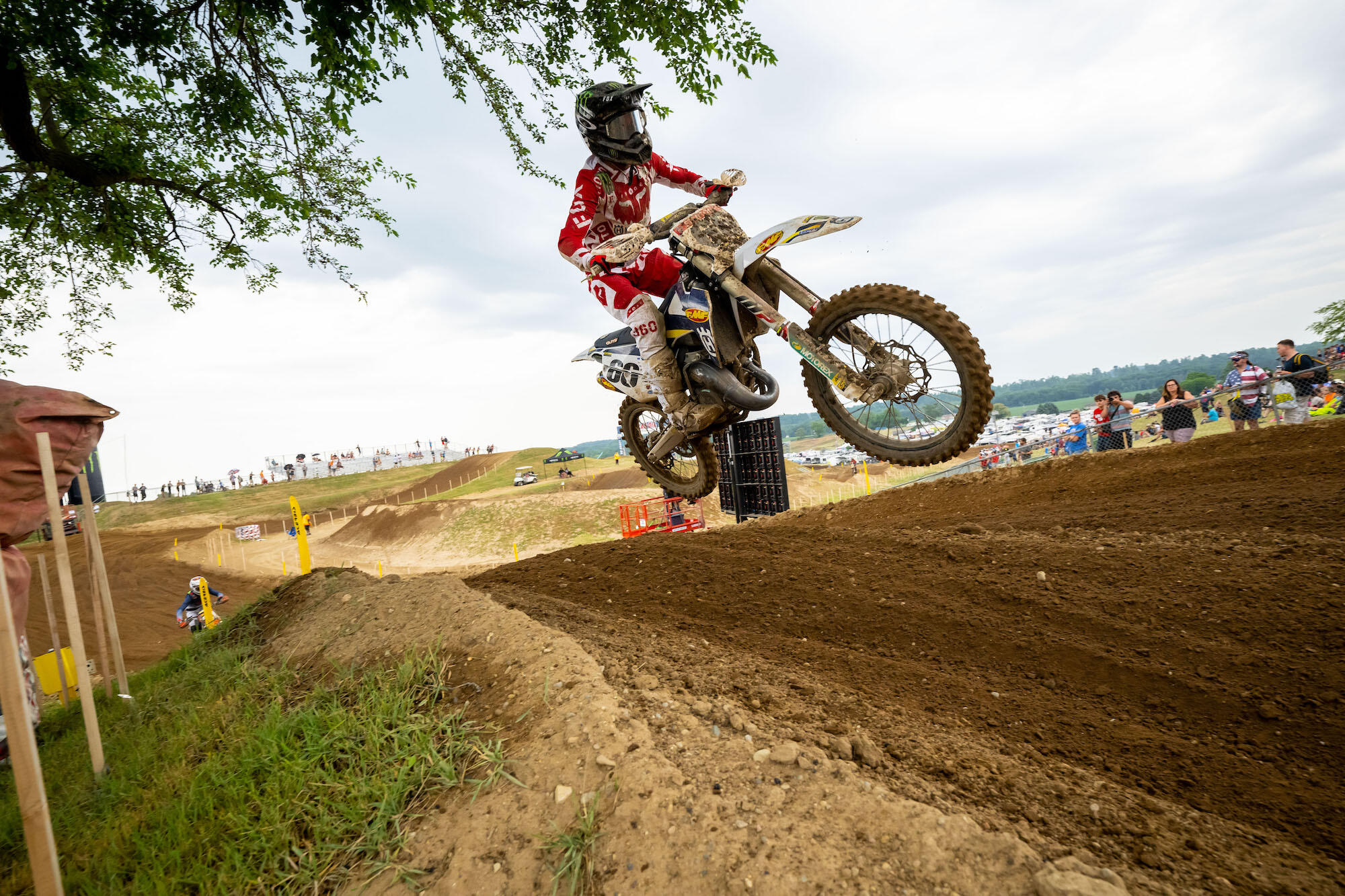 RedBud Combine Rider List:
#12 Parker Ross / Elk Grove, California / Honda
#17 Cole Davies / Waitoki, New Zealand / Yamaha
#21 Enzo Temmerman / Visalia, California / Kawasaki
#22 Flynn Watts / Pukehina, New Zealand / Kawasaki
#25 Trevin Nelson / Eyota, Minnesota / Yamaha
#27 Krystian Janik / Oak Lawn, Illinois / Kawasaki
#28 Preston Boespflug / Battle Ground, Washington / KTM
#29 Julien Beaumer / Lake Havasu City, Arizona / KTM
#37 Landin Pepperd / Wasilla, Alaska / GASGAS
#41 Nate Freehill / El Dorado Hills, California / Honda
#43 Noah Viney / Morgan Hill, California / Honda
#44 Noah Smerdon / Glass House Mountains, Queensland, Australia / KTM
#64 Ryder McNabb / Minnedosa, Manitoba, Canada / KTM
#66 Casey Cochran / Arlington, Tennessee / Husqvarna
#73 Jace Allred / Riverton, Utah / KTM
#97 Tristan Dalton / Saint Joseph, Illinois / KTM
#105 Mark Fineis / Westfield, Indiana / GASGAS
#121 Lucas Geistler / Newark, Illinois / KTM
#132 Leum Oehlhof / Oak Hills, California / Yamaha
#206 Logan Best / Bourne, Massachusetts / Yamaha
#300 Drew Adams / Chattanooga, Tennessee / Kawasaki
#451 Ryder Thompson / Valparaiso, Indiana / Honda
#800 Preston Masciangelo / Brantford, Ontario, Canada / GASGAS
#826 Talan Zollers / Batavia, Illinois / Yamaha