NBC Sports Extends Partnership with MX Sports
Monday, December 10, 2018 | 9:00 AM
NBC Sports Group has announced a multi-year extension of its exclusive partnership with MX Sports Pro Racing to continue as the television and digital home of the Lucas Oil Pro Motocross Championship, both parties announced today. In addition, Lucas Oil returns as the series' title sponsor.
Per the agreement, NBC Sports Group will present comprehensive coverage of every qualifier, Moto 1 and Moto 2 from every race across NBC, NBCSN and NBC Sports Gold – NBC Sports Digital's direct-to-consumer live streaming product.
All qualifiers, Moto 1s and Moto 2s will continue to be shown live and commercial-free via NBC Sports Gold's "Pro Motocross Pass" to superserve the passionate motocross fanbase. NBC Sports Group and MX Sports Pro Racing began their partnership in the the 2012 season.
"As the home of motorsports, we're proud to continue our strong relationship with the Lucas Oil Pro Motocross Championship and MX Sports Pro Racing into the next decade, further establishing our presence in the motocross community," said Rob Simmelkjaer, SVP, NBC Sports Ventures. "Fans know NBC Sports is the home for all things motocross, from our linear coverage on NBC and NBCSN, to our robust offering on our direct-to-consumer product, NBC Sports Gold."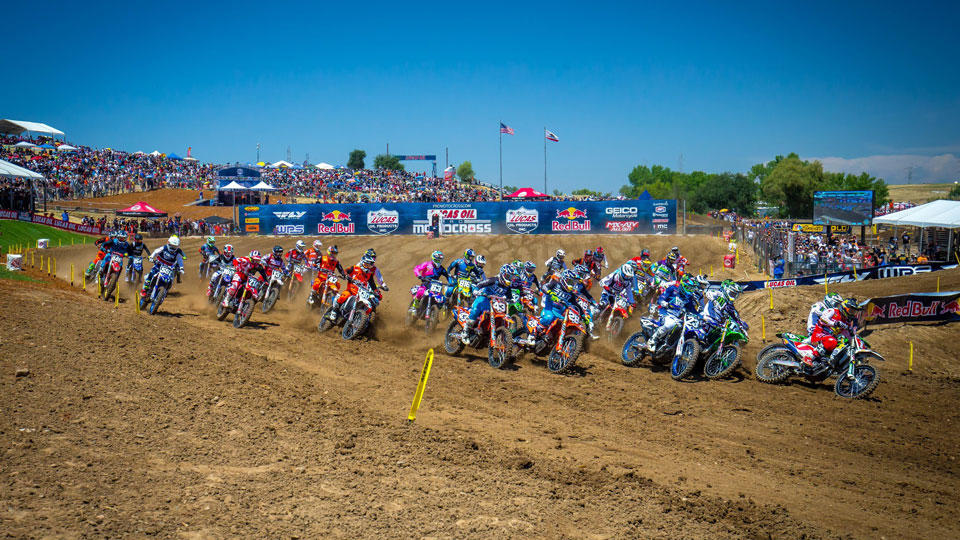 "We're fortunate to have such a devoted title sponsor in Lucas Oil, which has been with us from the beginning and has helped bring added prominence to the world's most prestigious motocross championship," said Carrie Coombs Russell, MX Sports Pro Racing CEO. "Additionally, we're thrilled that NBC Sports will remain the home of American motocross for the foreseeable future, which will ultimately culminate in a decade-long partnership for the Lucas Oil Pro Motocross Championship. We are committed to providing our dedicated and loyal fanbase with as much live content as possible, and the continued development of a digital platform with NBC Sports Gold shows what the future can hold as we collectively push to grow the sport."
"Lucas Oil Products became title sponsor of the Pro Motocross Championship back in 2009," said Bob Patison, Executive Vice President, Lucas Oil Products, Inc. "We are delighted to continue on with this relationship and do our part to help the sport keep growing." NBC Sports' 2019 Lucas Oil Pro Motocross Championship coverage begins with the Hangtown Classic on Saturday, May 18. The schedule also includes the inaugural running of the Florida National from Jacksonville, Fla., on Saturday, June 22. Following is the 2019 Lucas Oil Pro Motocross Championship telecast schedule on NBC and NBCSN:
* all times
2019 Race Schedule