Moto Hero Wednesday: Staff Sergeant Mike Rozier
Wednesday, May 29, 2019 | 2:05 PM
Every Wednesday during the 2019 season the Lucas Oil Pro Motocross Championship will recognize a member of the motocross community that has gone above and beyond to represent their country, give back to those in need, and contribute to the overall well being of those around them. Each of these individuals, known as Moto Heroes, will be honored at their local National, where they will be celebrated for their selflessness in front of the thousands of fans in attendance and formally introduced as the event's American Moto Hero.
At the Lucas Oil Fox Raceway National, Murrieta, California, resident Mike Rozier received the American Moto Hero honors. Rozier is a Staff Sergeant in the Marine Corps, which he joined in 2003, and serves as a mechanic for the military's Amphibious Assault Vehicle. Rozier served two tours in Fallujah, Iraq, in 2005 and 2006, and has also been a part of four deployments to Okinawa, Japan, where he'll be stationed for three years this December.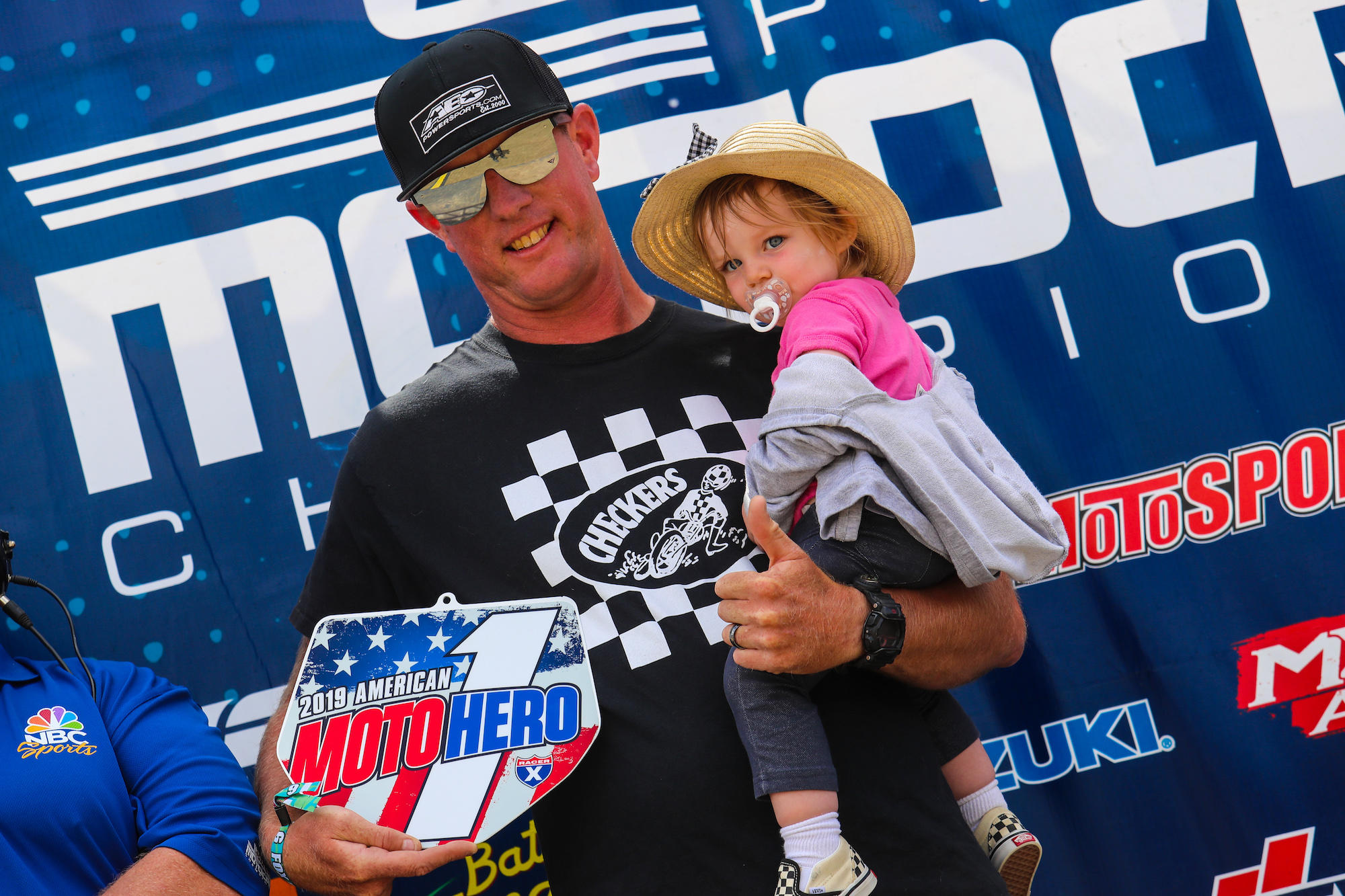 A native of St. Louis, Rozier now resides in Southern California and is a member of the Checkers Motorcycle Club. As a member of this group, Rozier competes in all Distrist 37 events, which range from desert races to AMA National Hare and Hound and various off-road Grand Prix. He races in the 30+ Expert division and has an eye on an upcoming event in Mammoth Lakes, California, in June. He's the proud new owner of a 2019 KTM 450 XC-F enduro bike.