Moto Hero Wednesday: Senior Airman Danny Larder
Wednesday, July 17, 2019 | 3:30 PM
On Wednesdays throughout the 2019 season, the Lucas Oil Pro Motocross Championship will recognize a member of the motocross community that has gone above and beyond to represent their country, give back to those in need, and contribute to the overall well being of those around them. Each of these individuals, known as Moto Heroes, will be honored at their local National, where they will be celebrated for their selflessness in front of the thousands of fans in attendance and formally introduced as the event's American Moto Hero.
At the Circle K RedBud National, Michigan native Danny Larder was recognized as the Moto Hero. Larder served in the United States Air Force, where he completed his service as an armament systems specialist for the F-16 Fighting Falcon and F-111 Aardvark fighter jets. Additionally, he served deployment in England, where he was a member of the 48th Fighter Wing based out of Royal Air Force (RAF) Lakenheath. Larder played an integral role in defending the country during Operation Desert Shield, which eventually led to Desert Storm, where he was based at Al Dharfa Air Base in the United Arab Emirates as a member of the 363d Tactical Fighter Wing. While stateside in the 363d Tactical Fighter Wing, Larder was based out of Shaw Air Force Base in Sumter, South Carolina.
During his career, Larder was the recipient of numerous medals, including the Air Force Achievement Medal, the National Defense Service Medal, the Southwest Asia Service Medal with 2 Bronze Stars, the Air Force Longevity Service Award Ribbon, as well as several more.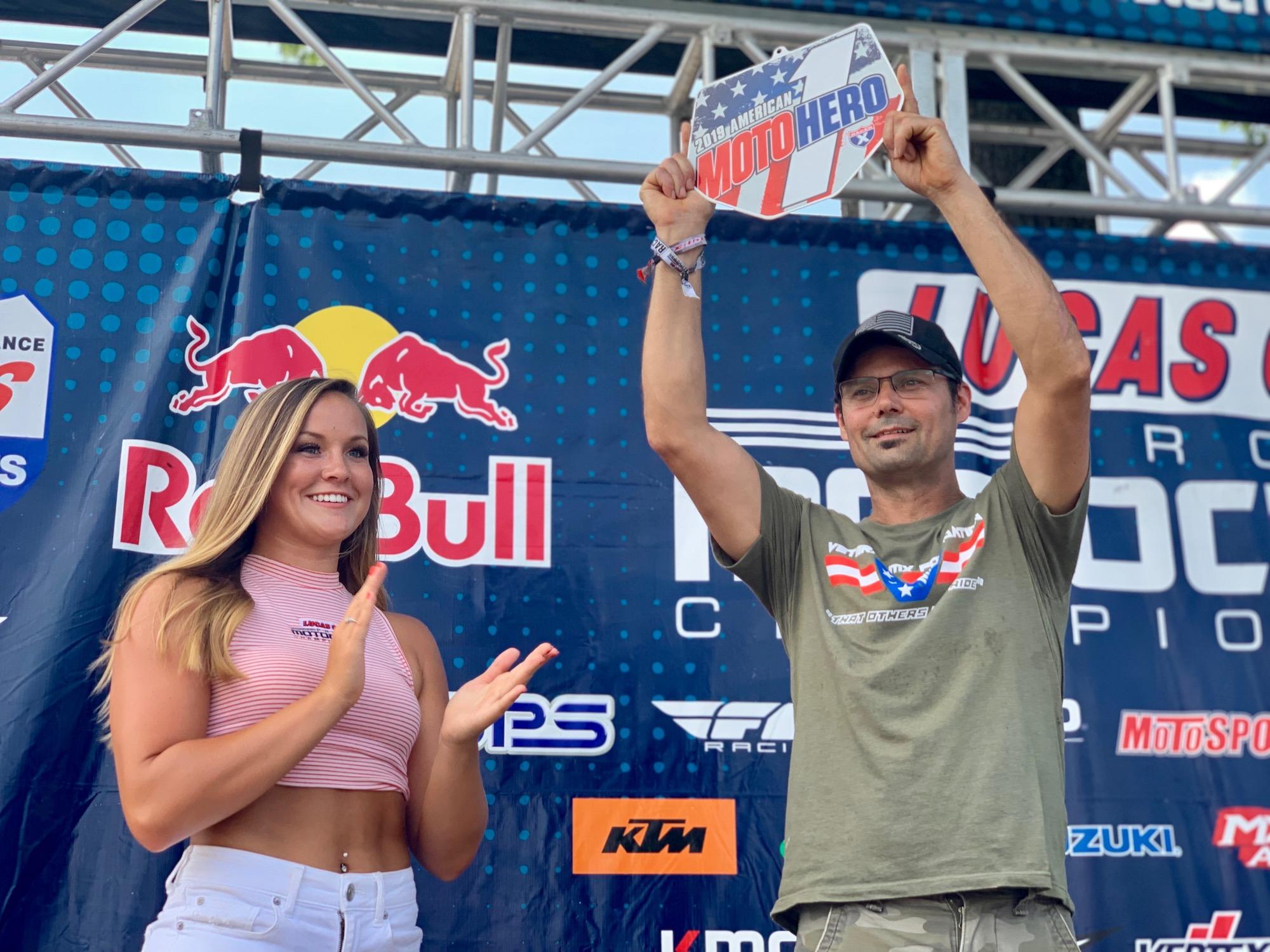 Currently, Larder is an avid participant in AMA District 14 events, where he competes in Vet classes like 45+ and 50+.
---