Recap: Washougal National Amateur Day
Friday, August 2, 2019 | 3:00 PM
2019 Washougal Amateur Day Report

The 2019 Washougal Amateur Days wrapped up two days of racing on July 25-26 at Washougal MX Park in Washougal, Washington. Held in conjunction with Round 9 of the Lucas Oil Pro Motocross Championship, this year's event drew over 850 amateur riders competing in 38 classes. In addition, Saturday's 125cc All Stars Series race featured a full gate of 40 screaming two-strokes, as former Pro Motocross champ Ryan Villopoto thrilled the crowd by coming out on top of the single-moto event.
The 125 All Stars race has been garnering lots of attention in 2019, and the Washougal race was a good example of the growth of this event.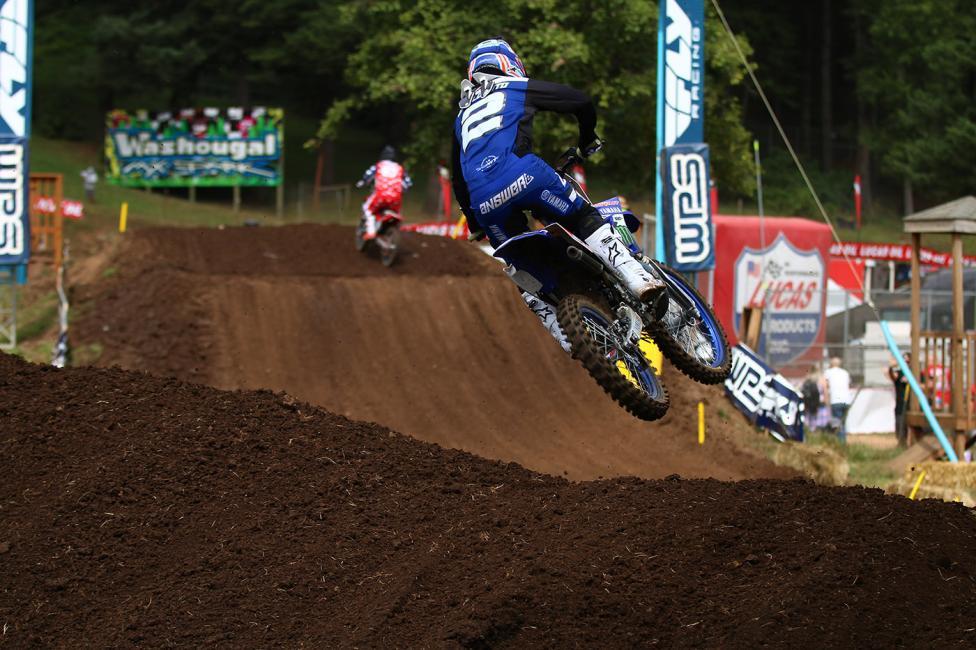 One of the most dominate riders at the event was Duane Rigel. The KTM-mounted privateer from Grant Pass, Oregon, took wins in the 250 and 450 Pro Am classes, as well as a runner-up finish behind Honda's Tommy Weeck in the 25+ Pro division.
Rigel posted 1-1 finishes in the 250 Pro Am class, where he topped fellow KTM rider Tyler Ducray's 2-2 and Yamaha-mounted Kevin Watson's 3-3. In moto 1, Rigel was forced to come from behind, passing Ducray to take the lead at the midway point of the race. Rigel made up a lot if his time in the "S" turns at the bottom of the ski jump. In moto two, Rigel managed to grab the holeshot and led from flag-to-flag.
In the 450 Pro Am division, Rigel topped KTM riders Kyle Gills and Joel Barnowski, despite poor starts in both motos
"I couldn't get off the line in the 450 race," said Rigel. "I was probably fifth off the start in both motos."
Fighting his way up from outside the top five, Rigel was up into first by the third lap of both races on his KTM 2018 250 SX, which he also rode in the 25 + Pro class.
"I love this track, especially during the nationals it's really dialed in," said Rigel. "It's cool to compare times with the pros. It feels really good to win here; I just push and push and it pays off."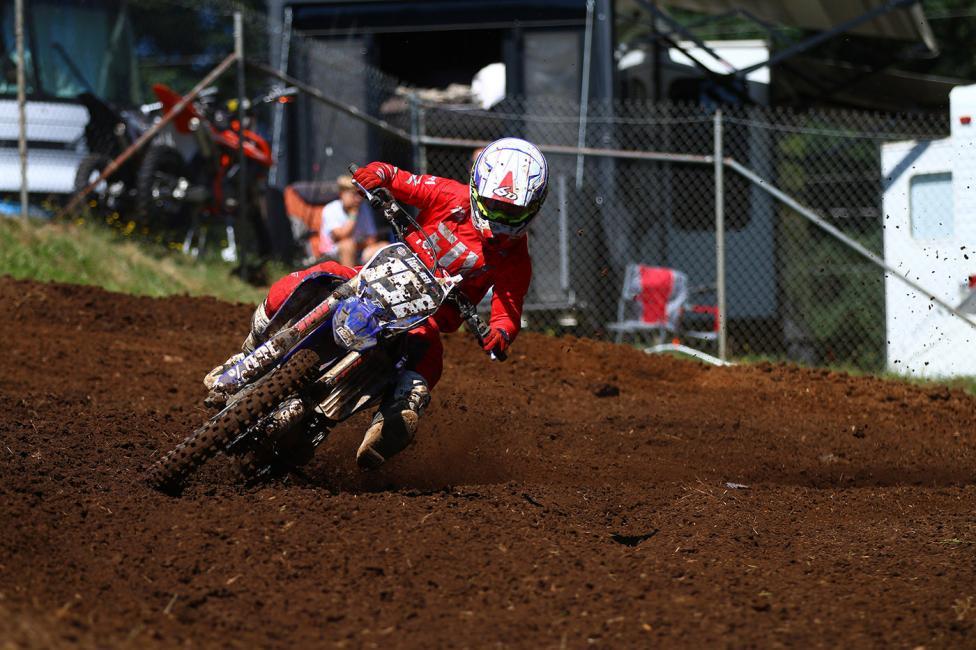 Another double winner was Husqvarna-mounted Jacob Badgely, who went 1-1 in the 51 7-8 and 51cc Open classes to win both divisions. Cobra riders Cole Trenkle and Lincoln Brocker finished second and third, respectively, in both divisions.
Zach Ufimzeff parlayed an ultra-fast line through Washougal's whoop section into a pair of moto wins and first overall in the highly competitive Schoolboy 12-16 class. Instead of going double-double all the way through like most of the competition, the 16-year-old KTM rider tripled in and doubled out to gain most of his time on the rest of the field. Brock Henry turned in a 2-2 performance for second overall, while fellow KTM rider Tyler Yates from Canada went 3-3 for third.
Ufimzeff also finished third in the 250 B class. Rylee Garrison won both motos to take the overall win on his Husqvarna, with Tyler Yates going 2-2 for second.
The Supermini 9-16 class was won by Mikey Durden. The KTM rider posted 1-1 finishes to beat out Husqvarna rider Caiden Rebholz' 2-2. Jadon Slusher (HQV) was third with a 3-3 finish.
Garrison also won the 450 B class, his 1-1 finish topping Ufimzeff's 2-2. Conner Lawrence went 3-3 on a Yamaha for third overall.
Washougal MX Park track manager Ryan Huffman topped the 40+ A division with a clean sweep of the motos. In the meantime, fellow Kawasaki riders Rick Smith and Kris Papworth traded second and third place finishes to place second and third overall, respectively.
Other class winners included Husqvarna-mounted Wyatt Storey, who won the 85 12-15 class with a 1-2 moto tally; Liam Asselin, who won the 51 4-6 class with a 1-1 moto finish on a Husqvarna; and Jackie Ives, who swept both motos in the Women B class for the overall win on a Honda.
Every Pro Motocross National in 2019 will feature the special 125cc All Star Series, which was created to provide an opportunity for the manufacturers that still make 125 two-strokes to showcase these bikes. The 125 class fills a huge gap between 85's and 250's, so MX Sports Pro Racing is helping to fill the void by making 125 two-strokes as part of the pro afternoons.