Recap: 2020 Spring Creek National Amateur Day
Friday, September 25, 2020 | 7:00 PM
Spring Creek MX Park Hosts Amateur MX Day
Over 650 of the top amateur racers in the country converged on the Spring Creek MX Park in Millville, Minnesota, for MX Sports' Amateur MX Day on September 20, 2020.
Held in conjunction with Round 6 of the Lucas Oil Pro Motocross Championship, the Spring Creek Amateur MX Day offered amateur racers of all abilities and ages the opportunity to race on the same course that the fastest pros in the world raced on just the day before. An entry of 669 riders in 54 classes filled the starting gates to compete for trophies and prizes during the event.
Following the same protocol as the Pro National, Friday and Monday's Amateur MX Days observed MX Sports' 2020 COVID Mitigation Health Plan, which requires teams to take appropriate actions to guard against the threat of COVID-19.
As expected, racing was extremely competitive at Spring Creek and riders winning multiple classes included Carson Wittman, Kai Morgan and Tanner Schlegel.
Wittman dominated the 65cc classes, taking a double moto victory to claim the overall in the 65cc (7-9) division and then returning to the track to claim a 1-1 moto sweep of the 65cc (7-11) class. The KTM rider led every lap in both classes.
Wittman (KTM) also took the win in the 50cc Pre-mix (7-8) division, his 1-1 moto tally besting Cobra-mounted Keaton Oconner's 3-3 and KTM rider Liam Lang (5-4) for the overall win.
Morgan took wins in the 85cc Mini (9-12) and 85cc Mini (9-11) classes, sweeping all four motos in the two divisions.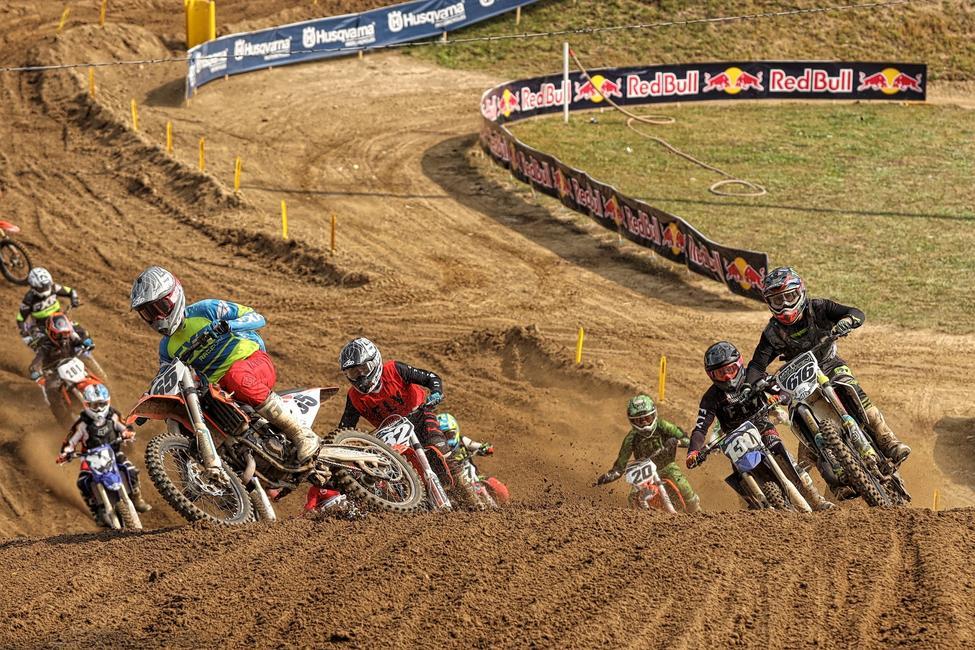 Meanwhile, Schlegel also won all four of his motos en route to overall victories in the 85cc Mini (12-15) and Supermini classes.
The 250 A division is always a competitive one, as riders jockey to impress potential sponsors as they prepare to move into the Pro divisions.
In Millville, Joshua Boaz dominated the A classes, going 1-1 to beat out Honda rider Dominic Desimone (3-3) and Kawasaki-mounted Justin Wolf (2-5) in the Open A division. Boaz also swept both 250 A motos to beat Kawasaki-mounted Austin Kienast (2-2) and KTM rider Cody Simonton (3-3) for the 250 A overall.
Minnesota's Brandon Espe-Tiegs (Hon) and South Dakota's Evan Payer (Kaw) won the two B classes. Espe-Tiegs parlayed a 2-2 finish into the overall win in the 250 B division, while Payer swept both Open B motos.
KTM-mounted Max Earley (4-2) and Yamaha-mounted Owen Sailor (6-3) filled out the 250 B podium, while KTM-mounted Casey Paider (4-2) and Kawasaki-mounted Easton Block (3-5) rounded out the podium in the Open B class.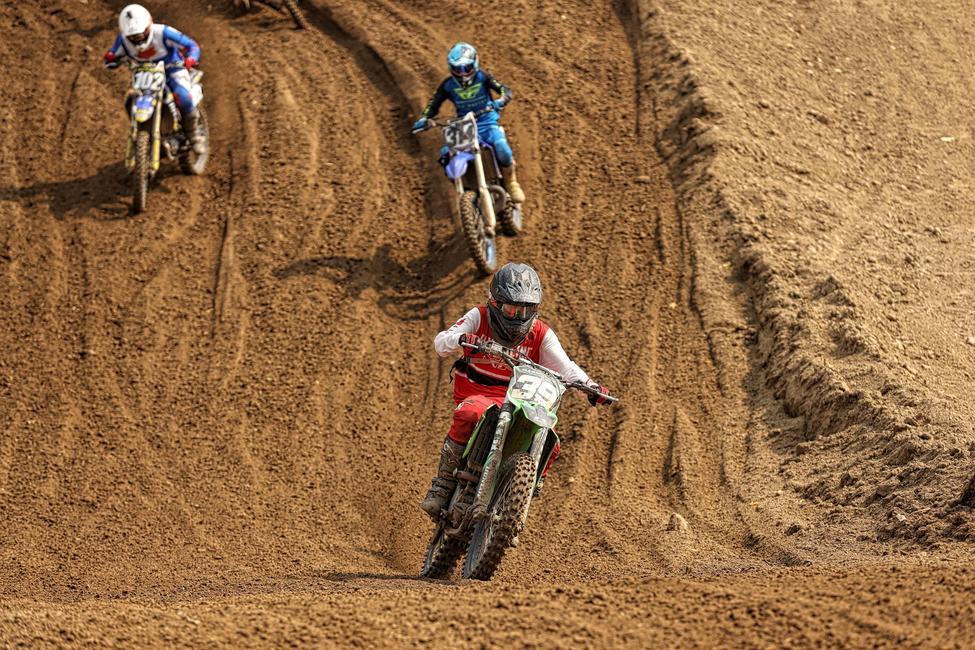 Cobra-mounted Brody Kratt was second in the first 50cc Open (4-8) moto behind KTM's Parker LaBeau, but came back strong to win the second moto Cobra's Keaton Oconnor to claim the overall win. Oconnor went 3-2 to finish second overall, while Labeau went 1-6 for third overall.
Jacob Mariner put his Yamaha on top of the box in the 50cc Shift/Shaft 4-8 division with a pair of moto wins, while fellow Yamaha rider Ian Slocum claimed the runner-up slot with a 2-2 moto tally. Landon Gottas (Yam) went 3-3 for third overall.
Joseph Dretzka rode a Kawasaki to a pair of moto wins to claim the overall victory in the 30+ Vet A class, with fellow Kawasaki rider Neil Ehrenberg finishing second overall with a 5-2 score. KTM-mounted Cody Simonton parlayed a 4-3 moto finish into third overall.
Bill Medek claimed two Senior class titles with wins in the 40+ Senior A and 45+ Senior A divisions.
Other class winners include Brian Prelgo (30+ Vet B); Chris Rigby (30+ Vet C); Steven Lorr (35+ B); James Hanson (35+ C) Jason Ritt (40+ Senior B); Kyle Boie (40+ Senior C); and Dan Mauser (60+).