Tickets Now On Sale for Spring Creek and Hangtown
Monday, May 3, 2021 | 3:50 PM
Tickets to Spring Creek National and Season-Ending
Hangtown Motocross Classic Now on Sale
Tickets Currently Available for Five Rounds of 2021 Season
MX Sports Pro Racing has announced that tickets for two additional rounds of the 2021 Lucas Oil Pro Motocross Championship, sanctioned by AMA Pro Racing, are now on sale. As a result, tickets are currently available for five of the 12 rounds this summer, with more availability to be announced in the coming weeks.
The newest additions include the Spring Creek National from Minnesota's famed Spring Creek MX Park on Saturday, July 17, as well as the season-ending Hangtown Motocross Classic on Saturday, September 11, from Prairie City SVRA, just outside of Sacramento, California.
"As the start of the 2021 Lucas Oil Pro Motocross Championship nears, each event organizer is diligently working to ensure they'll have the opportunity to welcome the return of our passionate fans this summer," said Davey Coombs, President of MX Sports Pro Racing. "We're excited to see nearly half of the scheduled events open up ticket sales and we're optimistic that more will soon follow. On behalf of everyone involved with making this year's championship a success, we sincerely appreciate the patience and support of our fans as the work to provide a memorable summer of American motocross continues."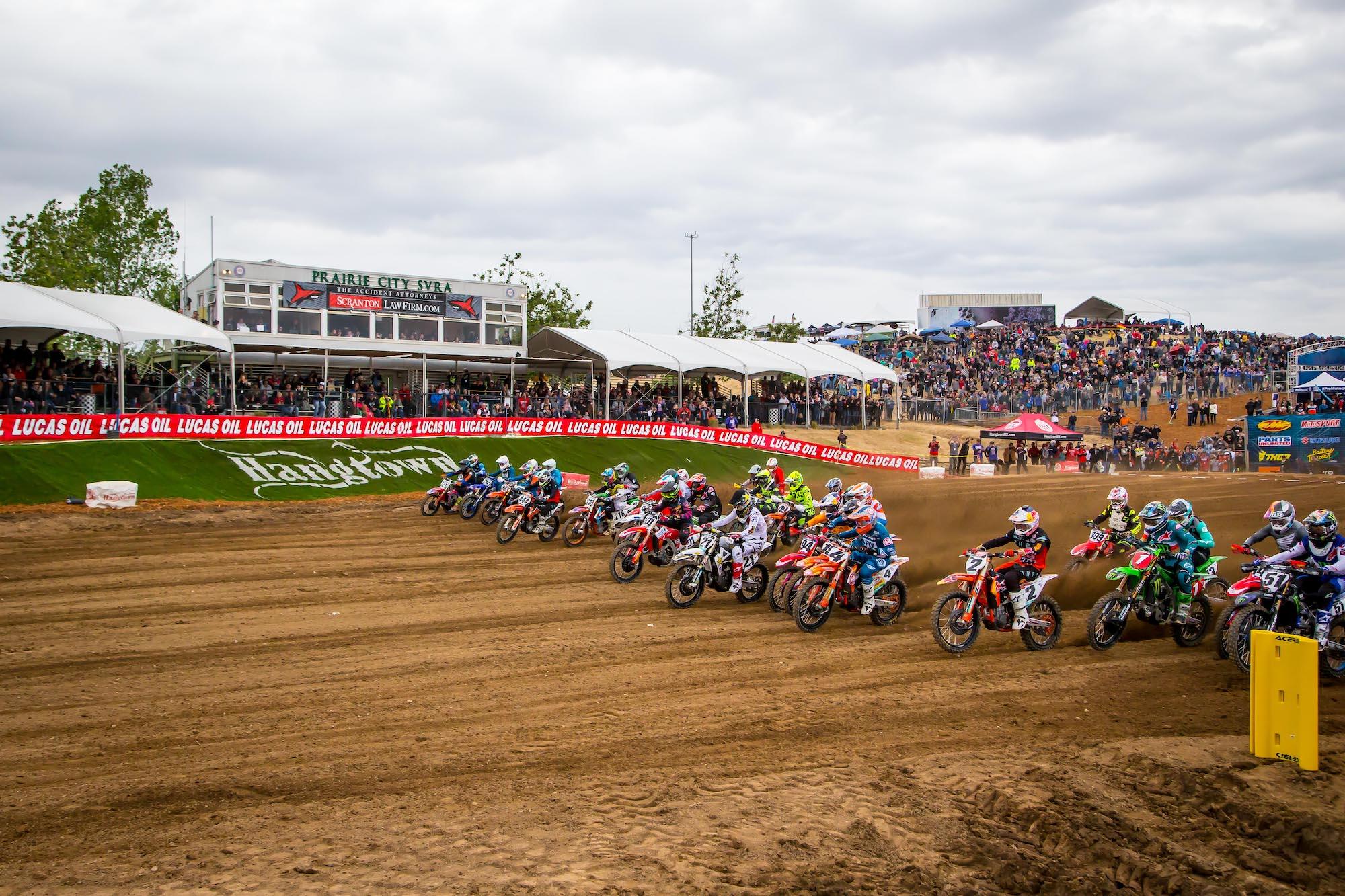 In addition to the Spring Creek National and Hangtown Motocross Classic, tickets to the first three rounds of the championship are also on sale. The season-opening Fox Raceway I National will take place on Saturday, May 29, from Southern California's Fox Raceway, followed by the second round Thunder Valley National on Saturday, June 5, from Colorado's Thunder Valley Motocross Park. The return of the High Point National will highlight the third round on Saturday, June 19, from Pennsylvania's High Point Raceway.
The 2021 Lucas Oil Pro Motocross Championship will once again consist of a 12-round season to crown a pair of AMA National Champions across two classes of competition. In the 450 Class, the world's most high profile riders will look to capture the Edison Dye Cup, where Rockstar Energy Husqvarna Factory Racing's Zach Osborne serves as defending champion. In the 250 Class, a wide open field of both young and experienced talent will converge to pursue the vacant Gary Jones Cup, led by former champion and Monster Energy/Star/Yamaha Racing rider Jeremy Martin and past winners like Monster Energy/Star/Yamaha Racing's Justin Cooper, Monster Energy/Pro Circuit/Kawasaki's Austin Forkner, Rockstar Energy Husqvarna Factory Racing's RJ Hampshire, and Team Honda HRC's Jett Lawrence.